So, are you confused about what is Bluehost and what is Bluehost used for? Don't worry, If you are trying to getting online then Bluehost or web hosting is the first term you come across with.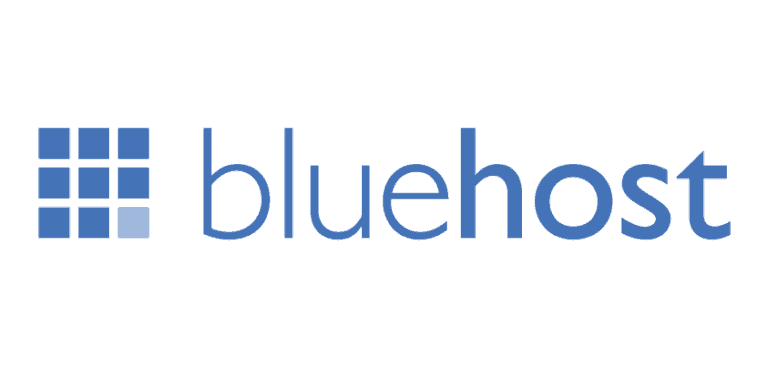 In this post, I'll give you a complete overview of what is Bluehost and what is Bluehost used for, and what does Bluehost does? and also which Bluehost plan to choose for your online business?
Let's start,
What is Bluehost?
Bluehost is one of the topmost web hosting provider companies around the world. Bluehost was founded by Matt Heaton in 2003 in Utah, USA. And later on, Bluehost is acquired by Endurance International Group in 2010.
They are at present officially located in Burlington, MA.
Who is Bluehost: Bluehost is one of among three web hosting service providers company which is officially recommended web hosts by WordPress itself.
Bluehost is reliable, secure, and has a wide variety of hosting plans with bottom-line price tags.
That's what makes Bluehost trustworthy by industry leaders. It could be the reason for Bluehost that they are hosting over 2 Million websites worldwide.
Bluehost has offered us a discounted deal for our readers. That saves you up to 63% off on any hosting plan with a Free Domain and SSL certificate included.
Now, May I ask you how you got to hear about Bluehost?
Let me guess it, you might be trying to getting started online, maybe you are looking for creating a blog, website, or want to start some online business.
Isn't it?
If I'm right then Let me tell you, Bluehost caters its all customers with the same priorities be it a newbie individual or an established company.
So, choosing Bluehost will be your best decision.
Now the next question would be what Bluehost is used for? But I feel that before answering this question you have to understand what is web hosting?
Let me clarify it,
What is Web Hosting and how does it work?
Web hosting or web host is a service and a technology that makes any web page or website accessible through the internet.
Web hosting is a technology that allows you to host your website on servers (A kind of advanced computer). It's like a home for your website where your website lives online.
Difference Between Domain and Hosting
The difference between web hosting and a domain is similar to the difference between your actual home and the name of your home.
If web hosting is a home where your website lives online (that's what it is) then the domain is the name of your home.
A Domain is the name of your website for e.g. "www.selfhostedlife.com"
Through a Domain your website can become accessible by humans.
I hope now you have understood what are web hosting and domains? and why you need them to go online.
What is Bluehost used for?
Basically, Bluehost is a web hosting provider company hence Bluehost is used for hosting websites. Bluehost offers a range of web hosting plans from shared web hosting to VPS hosting to Dedicated hosting.
But Bluehost is not limited to web hosting only, actually, they have complete solutions to cater to their beginners to enterprise-level customers for their online business.
With web hosting, they also offer a FREE domain and a FREE SSL certificate (for security purposes) with their every web hosting plan. Check out Bluehost plans with this discounted link.
Bluehost is powering more than 2 Million websites and officially recommended by WordPress proves that they are doing something really remarkable.
I hope you have got to know bout what Bluehost is actually used for.
What does Bluehost do?
Bluehost does a large volume of business along with providing web hosting. This is the reason they are able to offer such cheaper web hosting plans.
Bluehost offers a range of web hosting services, professional services, and marketing services, content creation, email hosting, DNS solutions, SEO services, etc.
What Bluehost Offers With Every Plan?
Starting an online business can cost a lot in the beginning, but if the number of digital services included in the same web hosting plan, then it usually becomes more affordable and fun to start.
Yes! it would be a great bonus.
This is what Bluehost understands, hence Bluehost offers various services for FREE so you get started asap.
Some of the great feature Bluehost offers with their plans:
Bluehost easy website builder
Once you get your desired web hosting plan you can create your website easily with Bluehost website builder in a professional manner for Free
FREE Domain and FREE SSL by Bluehost
To be honest, having a FREE domain saves you around $15 for a year, and a FREE SSL is really a great bonus added by Bluehost.
Because when you buy an SSL certificate individually it can cost you from $10-$90 anywhere between.
But if you have a domain already then you can point your domain to your Bluehost hosting account by changing nameservers.
With every web hosting package Bluehost offers a lot more i.e. unlimited storage, unlimited websites, customizable themes, automated backups, 24/7 support with 30 days money-back guarantee.
Get Bluehost web hosting for 63% off with a discounted deal link.
Bluehost Discount and Deals
Currently, there is a great deal Bluehost is Offering right now for Self Hosted Life readers i.e. if you sign up for a web hosting account with this discount link, you'll get up to 63% discount on your entire billing.
So it's a great time to invest in starting a new business online with Bluehost web hosting and you can test their services for 60 days money-back guarantee with a 24/7 support team available to help you anytime.
Here is a Bluehost discounted link for our readers to sign up and start your online blog/website for as low as $3.95/month.
Wrapping it
So, I hope you have got to know about What is Bluehost? What is Bluehost Used for? What does Bluehost do? and What Bluehost offers?
They offer web hosting plans at a great bargain and highly negotiated price.
If you are just starting out and going to buy hosting for the first time then I highly recommend going for Bluehost Shared web hosting plans.
If you need more assistance in choosing the right shared hosting plan then I have a handy guide to help you:
I hope you have got all your answers clear regarding Bluehost.