Is your Google Analytics California Consumer Privacy Act Compliant?
The California Consumer Privacy Act was established to highlight consumer privacy rights.
The prime goal of this act is to enhance privacy rights and consumer protection for the citizens of California. This law adds more transparency by the business regarding the information they collect, how they use the data, and those they share with.
The CCPA becomes effective from January 1st, 2020; however, it is implemented from July 1st, 2020.
According to this law, some of the California residents' rights include:
You have the right to ask the business to delete your personal information.
You can ask how your personal data is used and can control its sale. You can request the website not to sell your data to third parties.
Businesses are prohibited from collecting children's information that is under 16 years of age.
Websites are not allowed to discriminate against any consumer. The price of their products and services should be the same for everyone.
What are the Criteria for Websites to Be CCPA Complaint?
This law is applied to large-scale businesses with a wide range of customers and generates hefty revenue from their data. If you own a small or medium-sized business, this act does not apply to you.
If your website comes under the following clauses, then it is a CCPA complaint.
Makes $25 million profit per annum.
They purchase, receive, sell the personal information of 50,000 or more customers.
Makes 50% or more of their yearly income by selling consumer personal information.
Are There Any Penalties For Not Being CCPA Compliant?
The simple answer is Yes! If your website does not intentionally or unintentionally comply with the CCPA, you'll be charged approximately $75,000.
However, if in the court, you successfully prove that it all happened accidentally, so then the penalty will be reduced to $200 per violation per individual.
However, if the consumer files a case, then charges can be somewhere between $100 to $750 per customer per incident.
Three Steps to Make Google Analytics CCPA Complaint
Google Analytics is a free service offered to track how the consumer uses their services and evaluates their website performance.
However, in doing so, they collect personally identifiable information and other information about your customers. If your website didn't comply with the CCPA so, it could put you in great trouble.
To avoid this, make sure that Google Analytics is a CCPA complaint. You must follow three steps, as mentioned below, to make Google Analytics CCPA compliant.
1. Install WordPress Plugins and Its EU Compliance Addon
Firstly, look for the best WordPress plugin for Google Analytics i.e. MonsterInsights.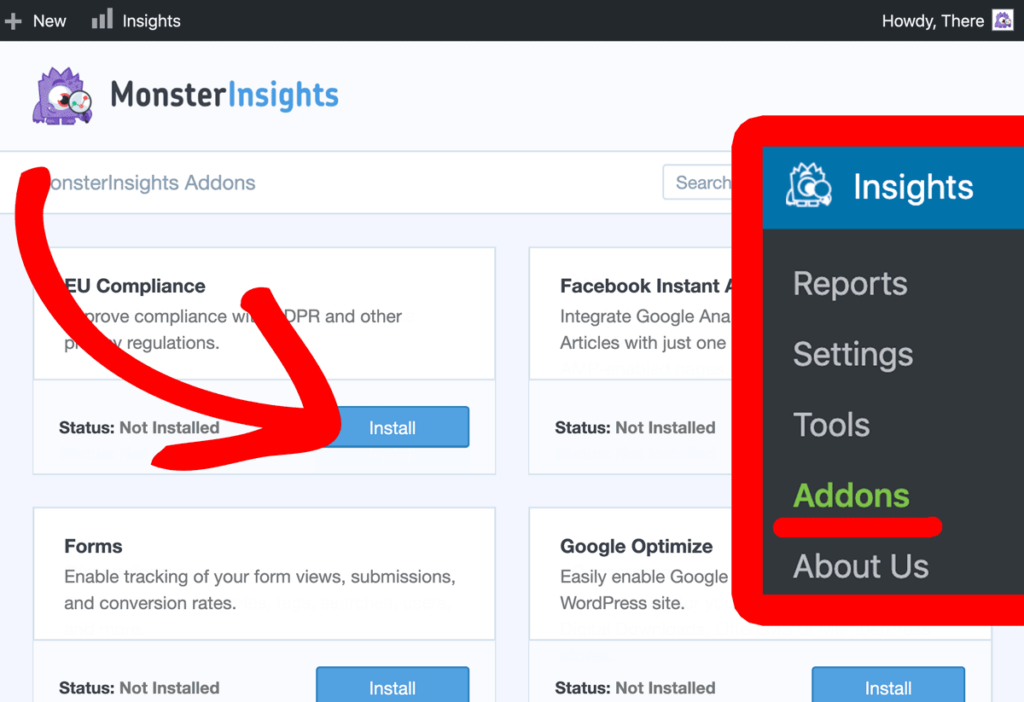 Install the plugin and its EU compliance addon.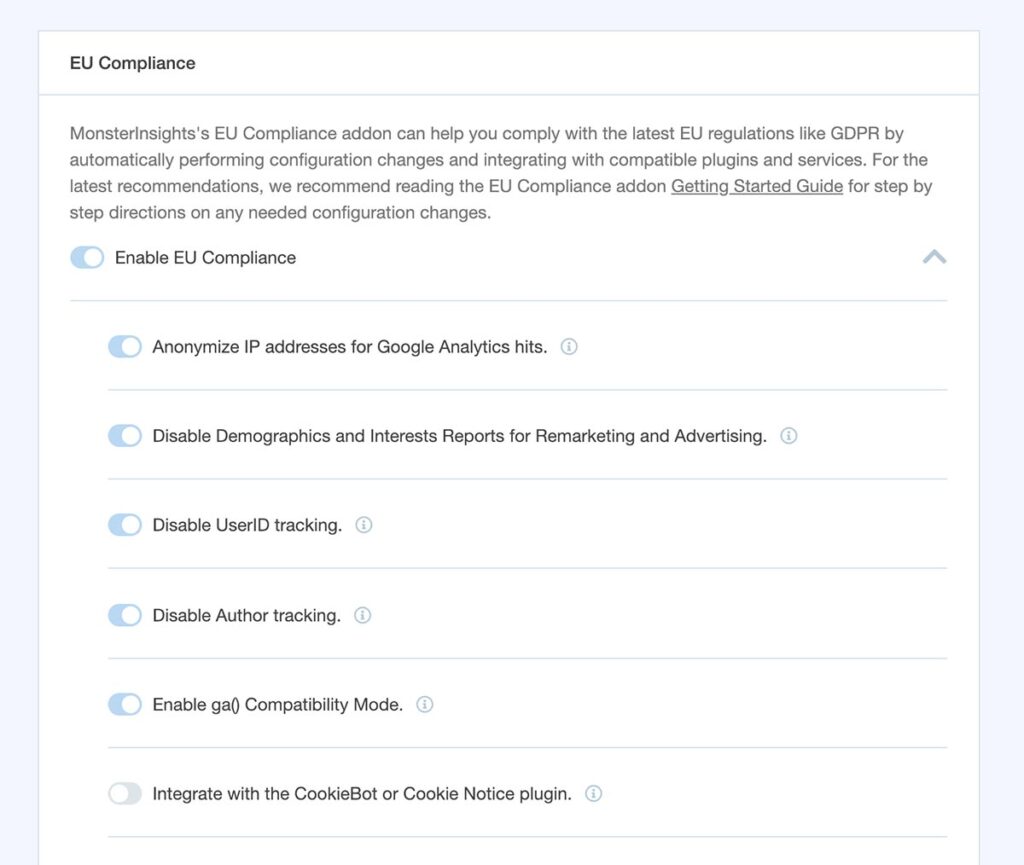 This compliance addon automates various processes to meet up with the CCPA standard. This includes:
Hiding the user's IP address.
Disables the author tracking Google Analytics and custom dimension addon.
Disable User ID tracking feature on Google Analytics.
Disable retargeting and Google Ads.
Activate ga() compatibility mode.
2. Make An Opt-Out Consent Box
After installing the plugin and addon, make an opt-out consent box.
It's essential because, as per the rights in the CCPA, consumers can request the websites of not sharing their valuable information with third-party.
You can create an opt-out box by free WordPress plugins.
3.Update Your Privacy Policy
Update your privacy policy from time to time to inform consumers about any latest development or happening.
For example, you can inform the visitors about what information you collect and how it is used.
You can tell about any sponsored content or if the website is a participant of any affiliate program, and how Google Analytics works with your site.
Conclusion
We hope that you've found this post helpful.
Now, if you run a competitive market business, you should follow the steps as mentioned above to make Google Analytics CCPA compliant and can avoid any legal proceedings and charges.
Get MonsterInsights here and stay compliant with CCPA.