Are you using the MonsterInsights plugin on your site to get the best analytics data right into your dashboard?
If yes! Then I have good news for you today.
MonsterInsights has expanded its integrations with a number of plugins and software to provide the best user experience. And the team has recently introduced the integration with GiveWP and Restricted  Content Pro plugins.
Before heading towards the details let me tell you about the mentioned plugins above.
MonsterInsights Integration with GiveWP & Restricted Content Pro
GiveWP is a WordPress plugin for accepting donations via donation forms and also lets you manage the donors.
Restricted Content Pro is a membership plugin that allows you to create a full-fledged membership site.
Through the plugin you can provide exclusive content to your members, you can create membership levels, and restrict your content from being available publicly.
As the plugins are super helpful for online businesses hence their integration with MonsterInsights could help site owners tremendously.
If you're running an eCommerce store then you probably know about the value of your customer's data. You want to know who are your customers, where they reside, their spending power, and what they like, to make informed decisions to grow your store.
Enhanced eCommerce Tracking
These all can be tracked through Google Analytics's eCommerce enhanced tracking feature. Which is already integrated into MonsterInsights, thus you'll have all the eCommerce data right into your WordPress dashboard.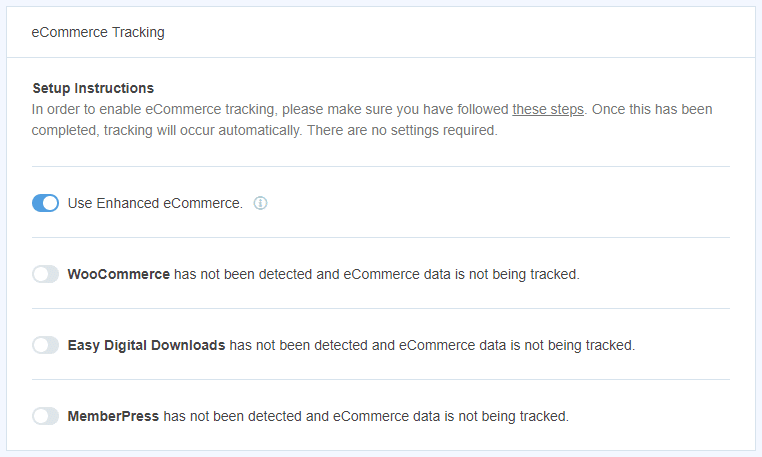 Now for the sites and stores accepting donations through GiveWP, you can easily set up an eCommerce enhanced tracking feature to fetch all the relevant and important data about the potential donors.
So, you can tweak your message and create more content to target similar audiences.
Also, if you're running a membership site through Restricted Content WP, then connecting that plugin with MonsterInsights could yield the vital data of your members and their likelihood.
So, by applying the right strategy you can attract more members to purchase your membership.
So how do you do this?
First of all, make sure you have subscribed to the MonsterInsights plan and installed it on your site.
Once installed and activated, head over to settings and e-commerce tracking options.
Here enable the "Use Enhanced eCommerce" doing so will pull up all the enhanced data of your site from Google Analytics.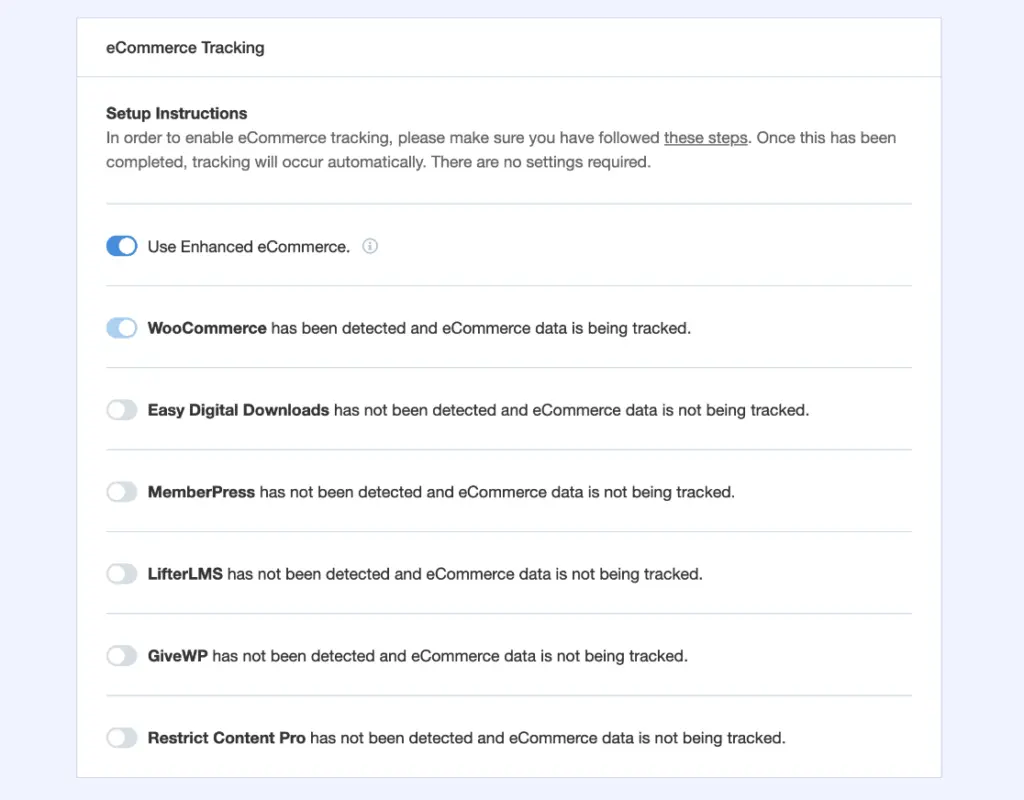 Now don't forget to connect the required plugin such as GiveWP or Restricted Content Pro from the list.
When you enable those plugins you can have all the data of your donors or members whichever is applicable.
Summary
MonsterInsights is one of the best WordPress Analytics plugins which brings you all of your site's and visitors' data right into your WordPress dashboard.
You don't have to jump over Google Analytics and let yourself confused with the complexity of data.
Just install the MonsterInsights on your site and leverage the endless benefits and enjoy the integration with several other plugins, and take result-oriented decisions.
Grow your business like a Pro.