If you own a WordPress website, you should know the importance of sharing Analytics reports with other people. It is an excellent way of winning your partners' and customers' trust and excels in your business.
Moreover, there are several other benefits too of sharing the analytics data. When you share your website analytics report with others, there are high chances that more people will get attracted by your side, which means more conversion. Some of the other benefits include:
Benefits of sharing website analytics data:
Increasing website conversion rate
It keeps others informed.
Create partnership websites.
It allows you to view the real-time traffic on your website.
It gives you an insight into the behavior of people after visiting your site.
It provides a better understanding of the users.
If you're looking for ways to export your WordPress Analytics using Google Analytics, you've landed in the right place.
Here, in this post, we will share four different ways of exporting WordPress Analytics. Let's read on.
1. Get Website Stats on Your Email
The best way to share WordPress analytics is to get all the essential website statistics in your email.
For this, you need to have MonsterInsights the best analytics plugin. To enable this setting, all you need to do is visit your WordPress dashboard > Insights > Settings > Advanced > Email summaries.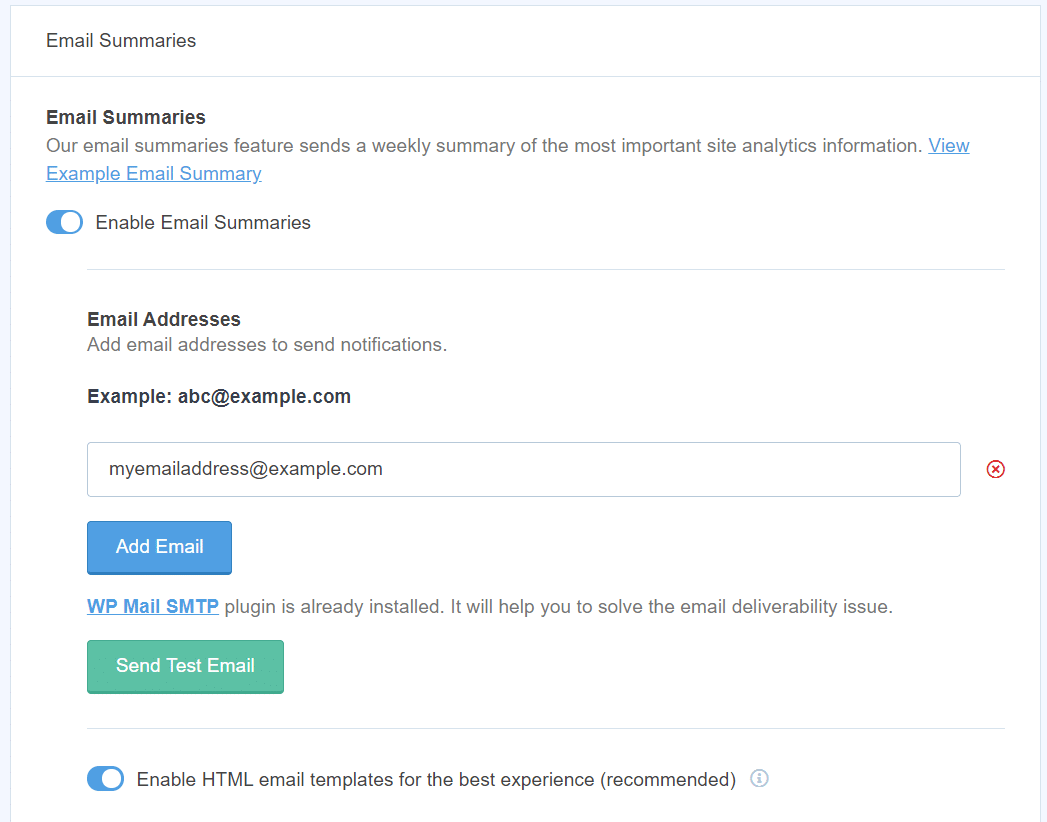 The setting allows you to add up to five email addresses, and you can also send a test email, so just in case you're not sure to go with this setting or not, you can first try the test email.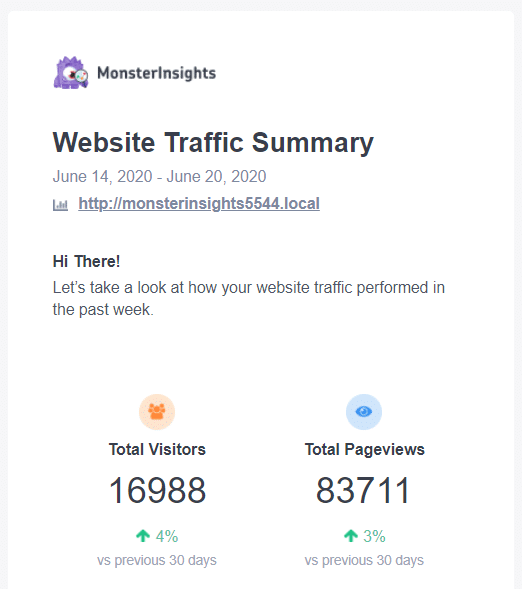 With this, you'll get all the summaries in your email, which are easy to understand. It allows you to keep a watchful eye on how your website performs and helps in making decisions accordingly.
By using some specific plugins like MonsterInsights within your website, you can also export your website insights and can download the PDF and forward it to whoever you want.
With MonsterInsight, you can avoid the hassle of downloading the print version of the report. This method is old and takes enough of your time.
Thus, to save your time, you can export the Google Analytics reports as PDFs by changing your plugin's setting. At the top of the MonsterInsight Report, you'll see a button of the Export PDF Report. Tab on this button, and you'll get PDFs files.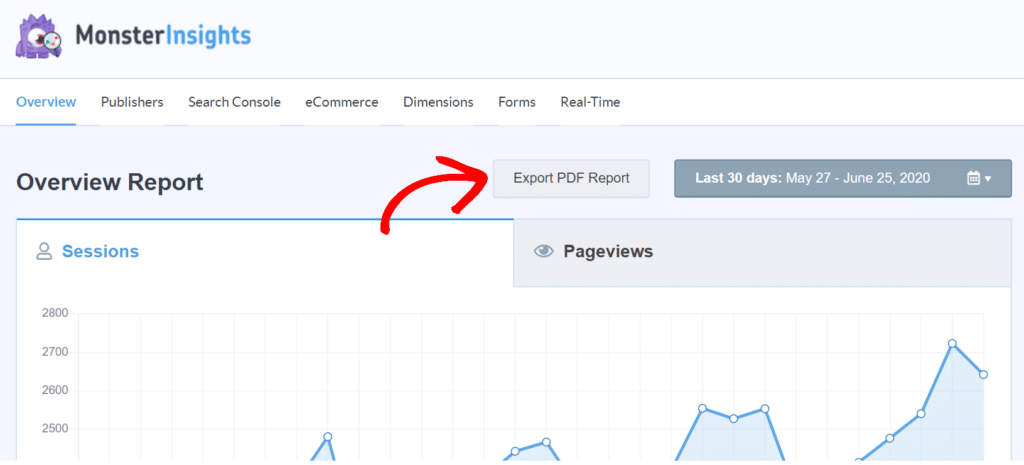 3. Get Access to View Google Analytics Reports
Another easy way to share WordPress Analytics is by directly gaining access to view Google Analytics reports. With this, whoever you want to share the report can view it. You can also add some restrictions on people you want to share the report and how many reports you want them to view.
This is controlled by changing the analytics settings. It simply allows you to handle the Analytics permission from your WordPress dashboard more efficiently. Go to Insights > Settings > Advanced > Permission. From here you can make changes you think are most suitable.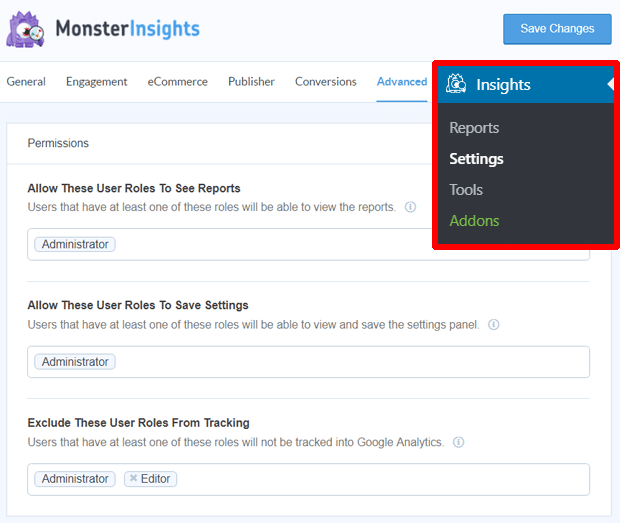 Like the PDFs version, you can share your Analytics Reports in other file formats too. These formats include CSV, Excel, and Google Sheets. All these file formats provide well-formatted data that you can easily share with others.

Firstly, you need to login to your Google Analytics account and select the report you wish to share. On the top right side, there is an Export option. Click on this option and select the file type. Upon selection, the file gets downloaded on your system, and you can share it with your partners.
Hopefully, this article has helped you how to share WordPress Analytics Reports with others. If so, I highly recommend downloading the MonsterInsights plugin which is one of the best analytics plugins.