Polls and surveys are vital when any organization wants to move further and make a decision for the new launching or for just anything.
We people love to participate in surveys and polls and would like to show our favor for anything we are asked for.
This is the same for the online forms industry. Almost all the online form creation tools have introduced polls and survey forms so their user can enable polls or surveys on their site or apps.
WPForms has gone beyond the average polls and survey forms creation with their awesome features and extraordinary designs. Let's check what WPForms new addon has to offer with polls and survey addon,
WPForms Polls and Survey AddOn
WPForms is continuously evolving its tool and features to give its users all possible solutions in the online form industry. Similar to the new Polls and Survey addon, check out its features
WPForms Polls and Survey Template
As whenever the WPForms team launches any new addon they stick to their footsteps always. This time again they have introduced default Polls and Survey form template that you can use right away on your site.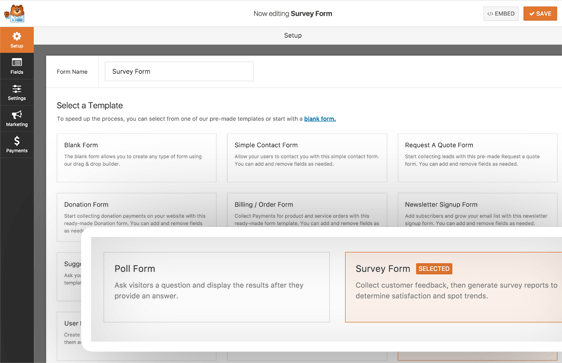 Don't worry there are customization features too if you want them to make your own.
Concert existing forms into polls or survey forms
You don't have to create any new polls or survey form if you don't want to, rather you can switch any existing old form on your website into a poll or survey form from the backend WPForms dashboard.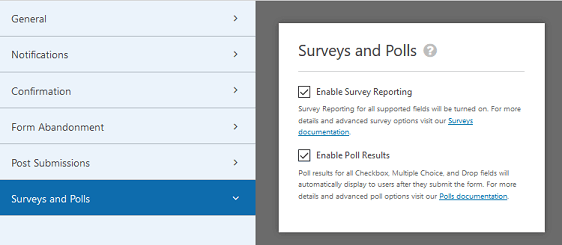 The moment you change the form type it will begin reporting like a normal poll or survey forms on your site. You can also add survey questions then.
The main objective of introducing polls and survey form add-on is to offer the best in class reporting features. After all, the decisions made out of polls or survey data are very crucial for the goals that were aimed to achieve.
Customizable Reporting
You have various options to customize the look of reporting tables and charts inside the dashboard.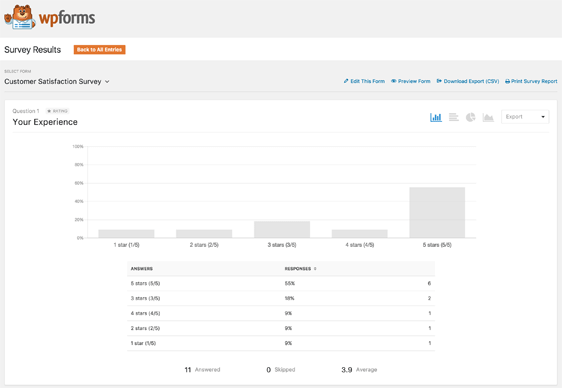 Real-time reporting
For any survey or polls form this feature must-have. You have often seen on Youtube or Facebook polls post that whenever you submit your selection or answers the questions then the results will be shown to you immediately after completing the tasks.
This is what you can achieve for your forms as well,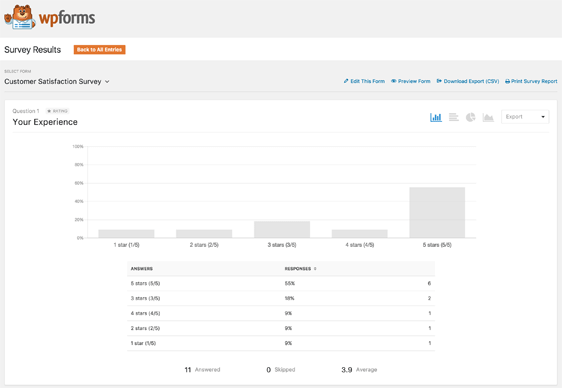 Your users will be more inclined to take part in your surveys and polls and will be excited to see the results.
Export reports easily
With WPForms exporting reports is a breeze. You have multiple choices to extract the desired reports in various formats such as PDF or JPG. So it is great if you want to share reports on social media as a post or want to send anyone as a pdf document.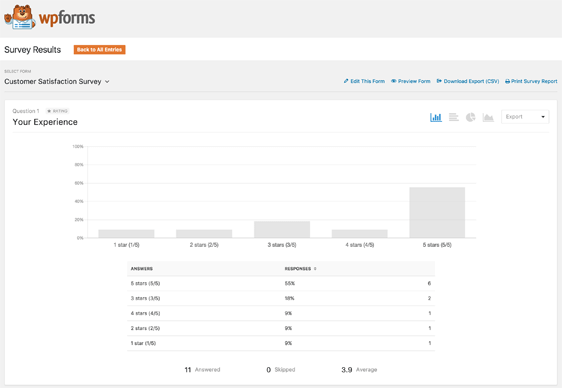 Customizable print style
You have several options to customize your reports and then take a print of them.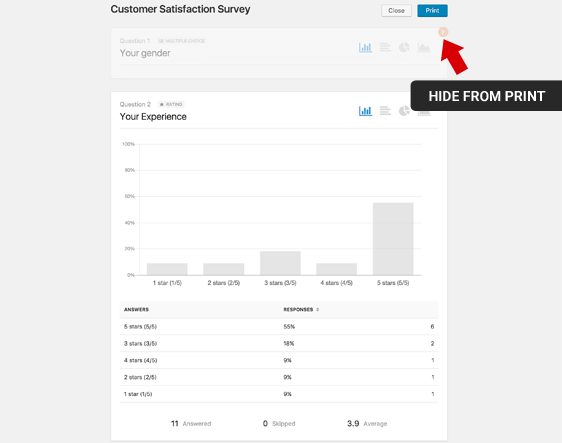 Another good thing that comes with WPForms adds on is conditional logic rules.
Sometimes you want to show the next questions based on what the user has answered in the previous questions. This can be obtained from conditional logic rules built-in WPForms.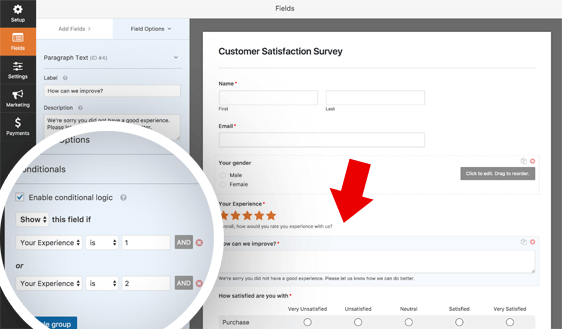 You also have the option to present the questions randomized, which prevents people to answer in the repetitive form. Sometimes people got lazy and randomizing the questions helps to avoid bad results.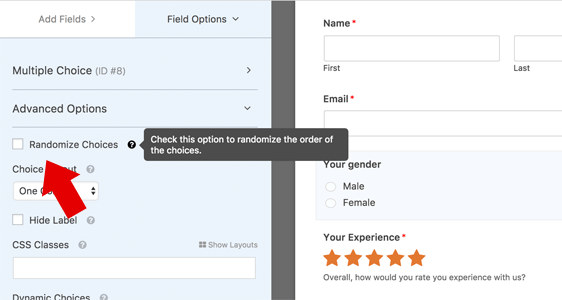 Wrapping Up
Polls and survey forms created to gather the data from real users about specific topics or tools. And for a wise business decision having the right data is mandatory.
If you're a WPForm user and a paid subscriber then you can leverage the benefits of Polls and Survey forms and if not, do consider subscribing for a WPForms plan.
WPForms team is very enthusiastic and habitual of bringing great addons to help their users achieve their business goals.
Sign up for WPForms and enjoy creating polls and survey forms.