Popular posts on a website are a great way to retain readers which helps in lower bounce rate and increase engagements, ultimately this improves the SEO.
Higher engagements mean higher ranking on Google and this brings higher conversions which is the ultimate goal of every business.
That's why Marketers and website owners know the power of popular posts. This is why about 7 out of 10 sites show their popular posts and articles on every page of the website.
Thanks to the MonsterInsights plugin which curates the data from Google Analytics and brings you the most popular post of your website. You can then show those posts anywhere on your website for giving your readers a chance to explore those awesome content.
Let's dive into it,
How to show up Popular Posts with MonsterInsights
Before starting make sure you have set up your WordPress blog and have published some posts.
The hard truth: You have written great content that gets higher engagement and you want more people to read it but a few people land on that page and read.
Don't worry; you can change this scenario with the help of the MonsterInsights Popular Posts feature.
MonsterInsights offers 3 different options to show up the most popular pieces on your site i.e.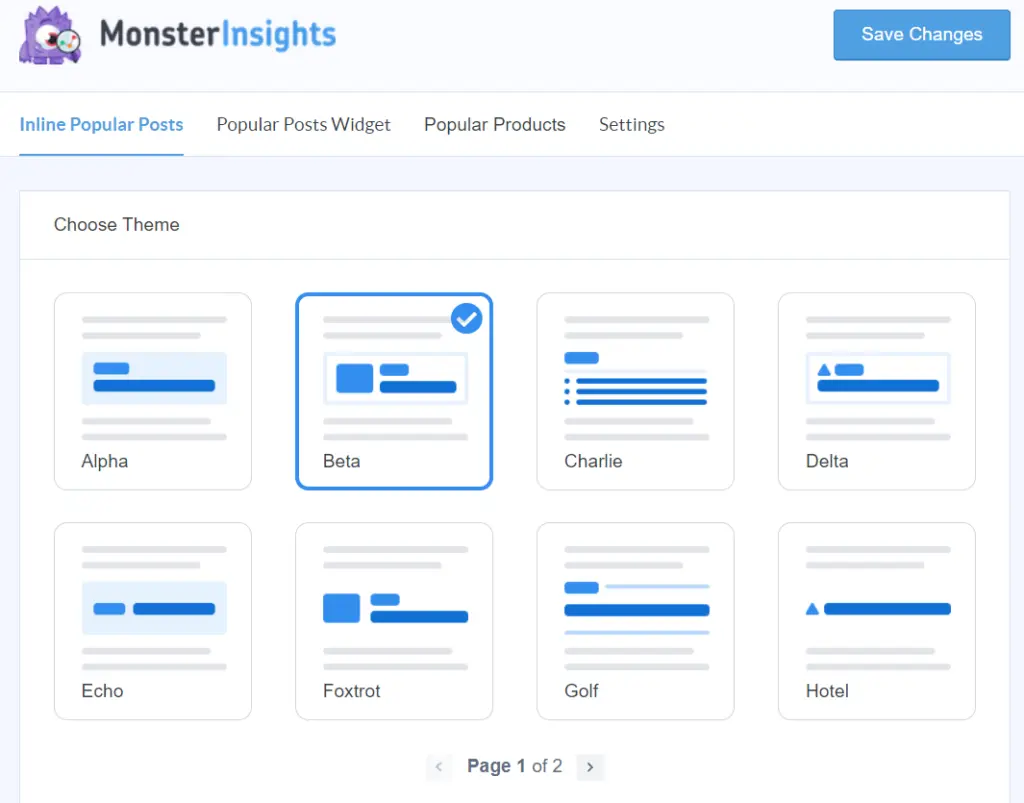 Inline Popular Post: you can list the popular posts within the text of another post.
Popular Post Widget: You can show up to 10 posts anywhere on your site with the help of widgets. You can show them in the sidebar or footer etc.
Popular Products:  Do you run an eCommerce store then you can show up your bestsellers as popular products and increase revenue.
So, How would you set up this?
Follow the steps below,
Step 1: Before heading, make sure you've set up custom dimensions because this will help MonsterInsights to pull up the actual popular posts (based on various parameters) from Google Analytics.
Follow this how-to guide to set up custom dimensions.
Please allow up to 48 hours for the actual data to be pulled up.
You can also customize the themes and layout and choose how your Popular Posts are displayed.
Step 2: Select How Popular Posts are sorted
Head over to Inline Popular Posts > Sort By tab. There you have three different options to choose which Popular Posts to be displayed.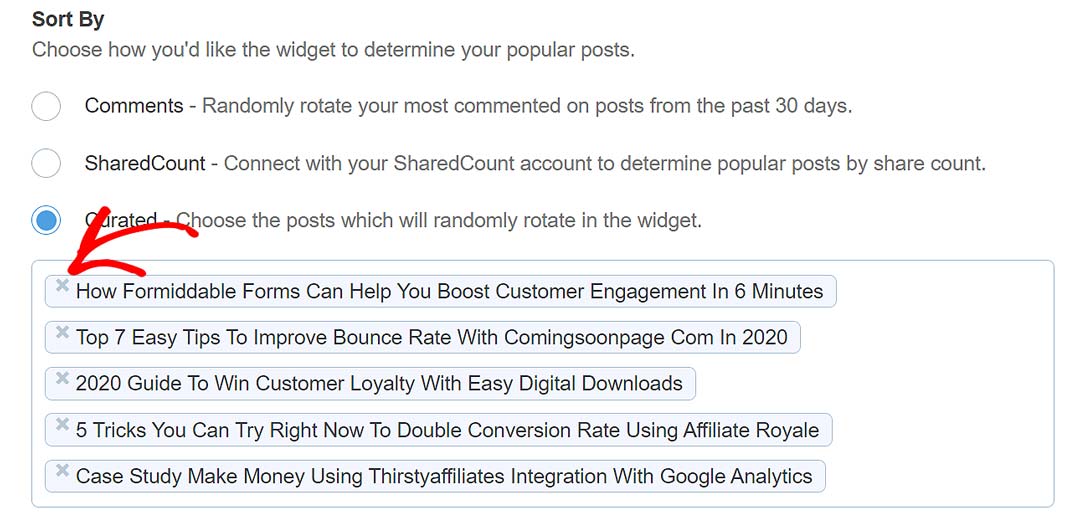 You can choose by mostly commented, mostly shared or you can manually decide posts to be listed as Popular Posts.
For manual selection click on the Curated option and search for the posts you want to be displayed.
Alternatively, you can combine automated and curated posts with the help of Google Analytics data. But make sure you have set up Custom Dimensions for this feature to work.
Now Click on the Check Data button, if you've set up things properly then a successful configuration message will be displayed like below.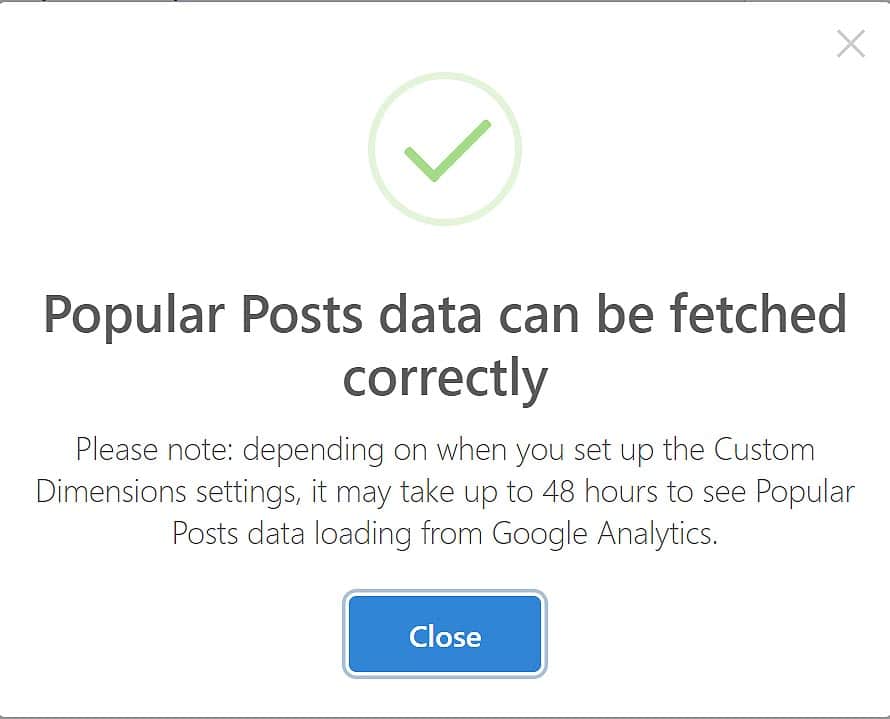 Now save changes and you're all set to show up Popular Posts.
Wrapping up
The popular post is a great feature that lets us keep readers long on our site. This would yield higher engagement that means higher conversions.
I highly recommend using MonsterInsights for showing up on Popular Posts.
Sign up for MonsterInsights here and enjoy all other features and perks along with the Popular posts feature.
Thanks.