If you're running a blog or website and pursuing online then you might have heard about Google's 200 (and counting, as Super SEOs says) ranking factors to rank any site.
Right?
But I don't want to scare you and load you with tons of information for achieving all those factors' positive scores. I mean this is almost not a practical thing and who knows if there are 200, 300, or 1000 ranking factors.
So, without going after a massive list you just have to follow top ranking factors and keep your eye on those only.
I know you're thinking what they are. No worries, I have got you covered.
Top of all is your Site Speed.
You probably know how exhausting it is when you Google something and find a good result and click on the site to find the information but the site legs.
If the site takes longer than 3, 5, or even 10 seconds you might press the back button and visit another site. Crazy, right?
This happens to your site's visitors also. So, optimizing the site speed is the first and the foremost ranking factor by Google to give ranking to any site.
Increase Site Speed using MonsterInsights
MonsterInsights can show the site speed inside your WordPress dashboard. Being the best Google Analytics plugin, it can bring you all the data in a simpler form directly you're your complex Google Analytics account.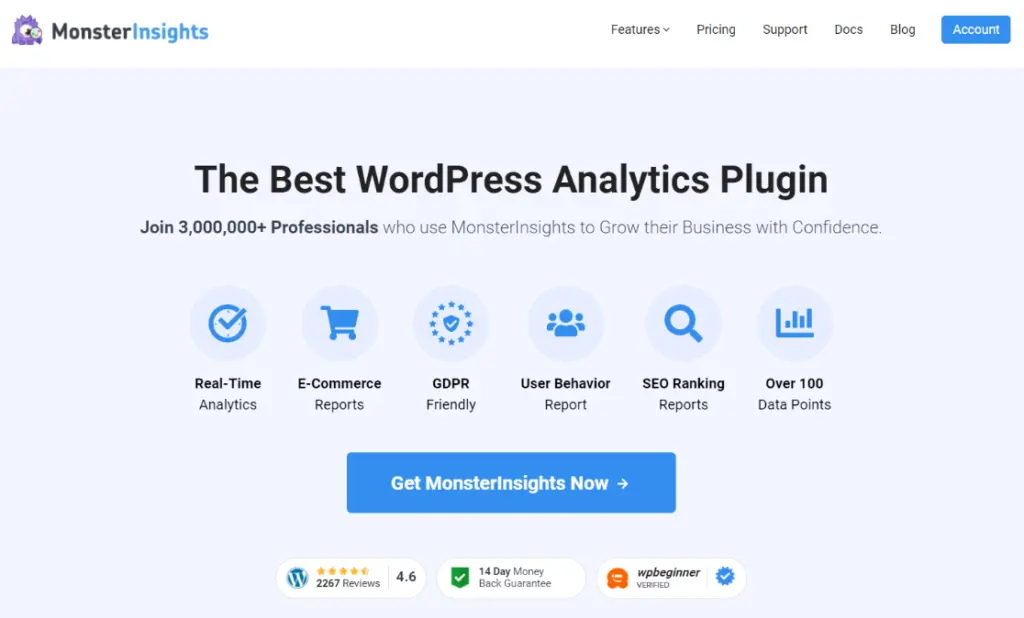 Once you download and activate the MonsterInsights inside your WordPress, it begins pulling up the data from Google Analytics.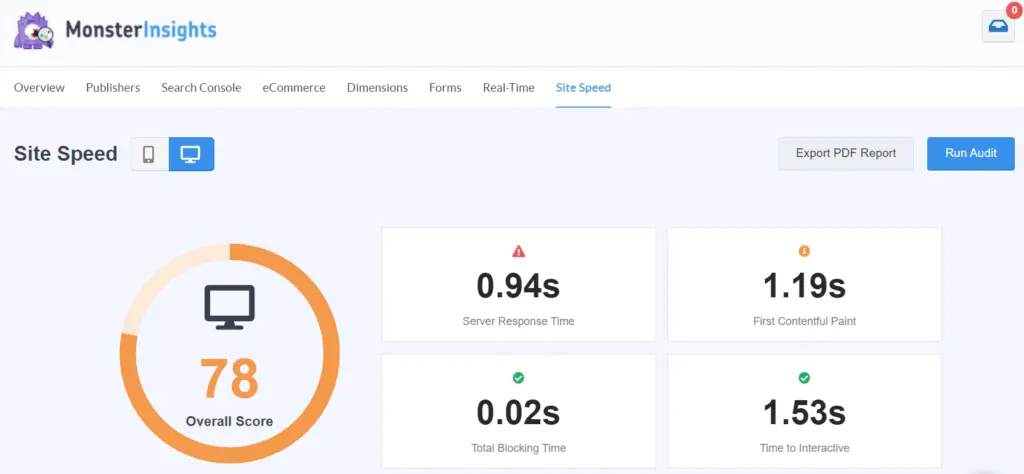 MonsterInsights also suggest the potential task to improve the site speed.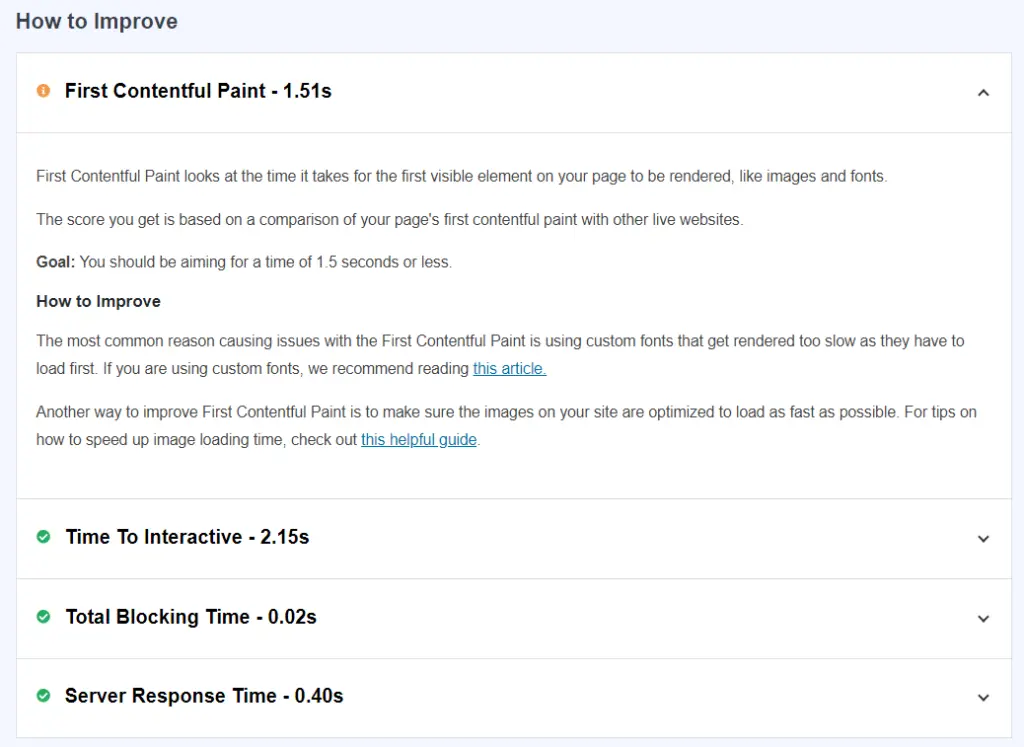 Now, if you're not tech-savvy then how will you speed up your site.
Well, the optimization is different site to site but there are some common fixes I can suggest to you that will surely increase your site's speed.
Select world-class and trusted Website hosting. I recommend Bluehost.
Use a Premium theme like GeneratePress.
Use a Caching Plugin like WP3 Total Cache or WP Rocket (I Use).
Use Cloudflare CDN which is free and very useful.
Compress the image size and use the ".webp" formate.
You should also keep an eye on badly developed plugins and should not install them.
Minify the Javascript, CSS files. This can be done using any caching plugin.
Also, keep an eye on Google Search Console's page experience report. Which shows you potential improvement tasks.
Keep your site clean and swipe up the unused data with WPSweep. (I'm using from my first website)
Also, keep large elements under the fold of your website. This would increase the Largest content full paint (LCP) score. The LCP is a core web vital and page experience factor by Google.
Hope this would greatly impact and improve your site speed.
But you should not stay here, look for other important ranking factors that Google considers while ranking any site. For instant,
Content, content, content…. I can't stress more over it. Yes, this is the content that can lead you to a higher ranking on Google. Because this is what attracts people's attention and most importantly "Backlinks" and of course social shares.
Backlinks are another factor that you should consider while getting your site on the first page. A relevant niche backlink from a lower authority site is highly valuable from a higher domain authority site focusing on other or multi-niche. So try to grab relevant backlinks.
Page speed, which we have already discussed.
Sitemap, the file is responsible for Google's, Bings indexing. This is a record of pages and posts on your site. You can create this using the Yoast SEO plugin.
Use an SSL certificate on your site meaning your site should open with HTTPS instead of HTTP. (this is going to be a must-have factor from June 2021 onwards by Google)
There are more but I realize this is the beginning of a never-ending process of search engine optimization.
Let me know how you find this post helpful and also please share the post and I recommend MonsterInsights.