Affiliate marketing is one of the lucrative ways to boost an online income. Thousands of brands know the power of affiliate marketing that's why they eagerly look for affiliate marketers to join their brand.
It's the least investment type of marketing because the brands get the traffic for free and only pay their affiliates if that traffic converts into a sale.
If you are also running an online business, membership site, or an eCommerce brand then you must utilize the affiliate marketing method to collect almost 30% more revenue without doing anything.
I suggest create an affiliate program and ask your existing customers to join the program and give them a way to earn from your product.
Easy Affiliate is an affiliate program plugin that is created by the MemberPress team. This is one of the best plugins available in the market with several features.
Having a trusted plugin setup for managing the affiliates will give you're them a trust to join your program and also they will be inclined to promote your business.
Let's figure out how Easy Affiliate can be helpful for your business,
Easy Affiliate and its features
Knowing that Easy Affiliate is a MemberPress team's product is itself a credible factor for the plugin.
Hence you can expect to have a lot of features inside the plugin. With Easy Affiliate you can launch your affiliate program super fast and you have real-time reporting to carve your strategies. Features like,
Affiliate application form:
You can use the built-in affiliate application form so that your potential affiliates can fill that to join your program. You can ask them about where and how they are planning to promote your business. Do they have any experience in your niche etc.
This way you can filter out those affiliates that don't take your business seriously and not having any idea about your niche and audience.
Payment Integration:
Easy Affiliate has perfect payment integration which helps your Memberships site, eCommerce, or digital download site to capture payment seamlessly.  It has Integration with MemberPress, Woocommerce, and Easy Digital Downloads which help you to keep track of your digital downloads on your site.
Rock Solid security:
While running your affiliate business you don't want to leave any loopholes for hackers to steal affiliate commissions.
Easy Affiliate is the most secure plugin in terms of tracking the commissions and with its fraud protection add-on, you can live peacefully because it auto-detect suspicious affiliate activities.
Personal affiliate dashboard:
Easy Affiliate's Affiliate dashboard will be a go-to place for your affiliates. Here they can view their performance reports, track sales and commissions record. Meaning they'll have their own profile to manage. This is seriously crucial for long-term affiliate business success.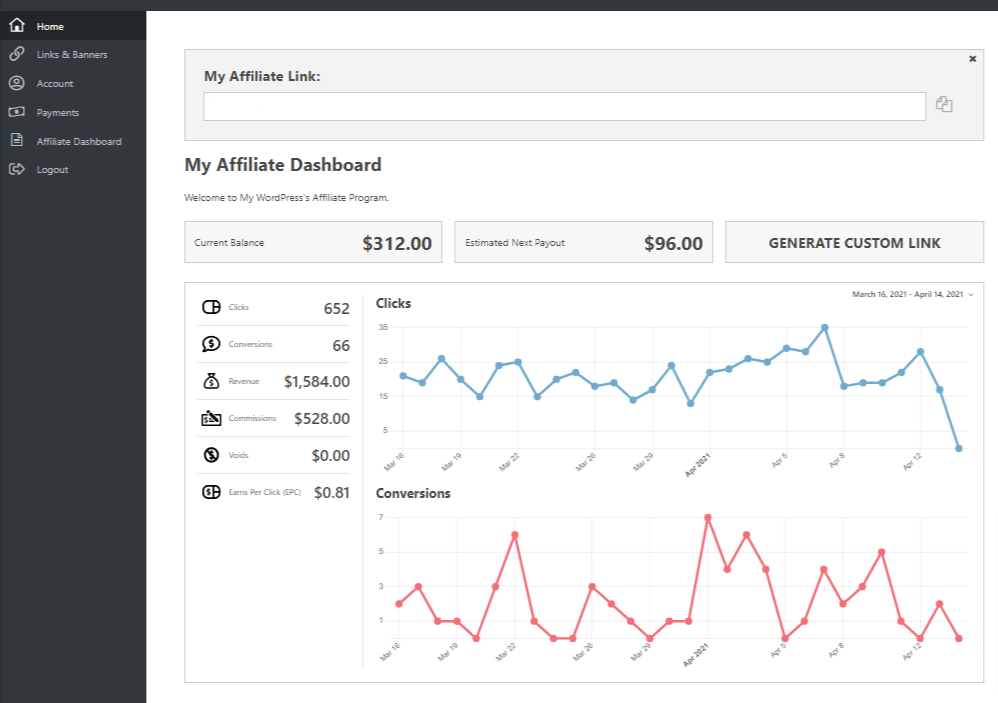 They may also have access to links and banner ads to use in their promotion.
Easy payment solution:
Easy Affiliates offers various payment methods to pay your affiliates on a regular basis. On a weekly or monthly basis, you just have to look at the performance of your affiliate and then click pay to pay your affiliates commission through their preferred method.
Commission tracking and leveling:
Easy Affiliate's commission leveling is a great feature that I personally like. Not all affiliates are equal performers. Some of them will bring more referrals than others. Therefore you want to reward them accordingly.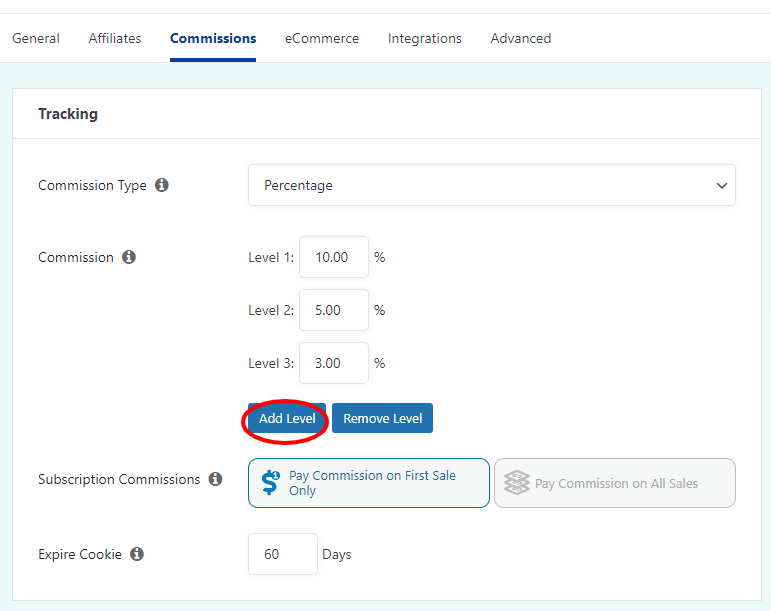 You can set different commission levels with its Commission Levels Add-on which allows you to create a 2-tier commission structure too.
Custom linking:
Usually, Affiliate links are a long string of referral and user ids, these strings sometimes look untrustworthy for people to click through.
With the built-in, Pretty Links plugin affiliates can shorten their links and customize according to their own business so it increases their audience's interest.

Built-in email marketing template: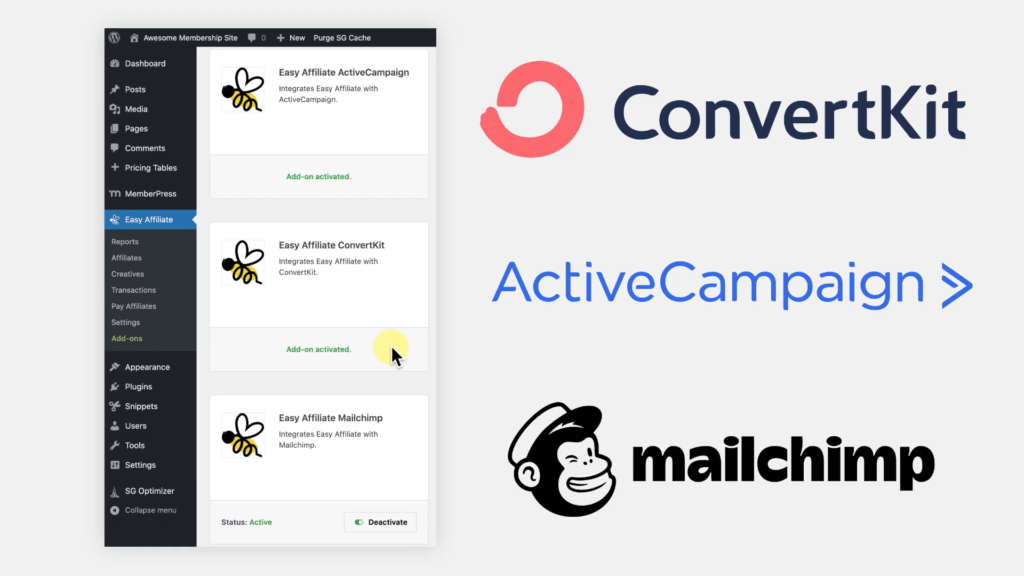 Email Marketing is a wonderful feature by Easy Affiliate for Sending notifications and offers to your affiliates timely. You can integrate Easy Affiliate with Mailchimp, ConvertKit, and Active Campaign.
How to Configure Easy Affiliate
So, You have come to this point, is showing that you're looking to start an affiliate program on your site. So let's start this.
Starting an affiliate program is so easy, just go and signup for an Easy Affiliate plan and add Easy affiliate to your WordPress site.
After installing the plugin go to settings and follow the instructions in the setup wizard.
Hope you've liked the post and if you have any doubt then ask in the comment section, I'll be there to help you out.