As a site owner, you always try to rank your posts on search engines to attract organic traffic. You do whatever SEO optimization it takes to gain a better ranking.
Publishing regular content on the blog is one of the best approaches for better SEO but when you have a large number of blog posts targeting different keywords then it becomes really important to know what keywords bring in the most traffic.
So you can double down the similar content to attract more organic traffic ultimately more conversions.
Like many bloggers, if you use the All In One SEO plugin for SEO optimization and MonsterInsights for Google Analytics data then I have good news for you today.
MonsterInsights and AIO SEO Integration
MonsterInsights recently developed integration with the All in One SEO plugin.
Now you can keep track of the best keywords that are bringing in most of the traffic right from your WordPress dashboard.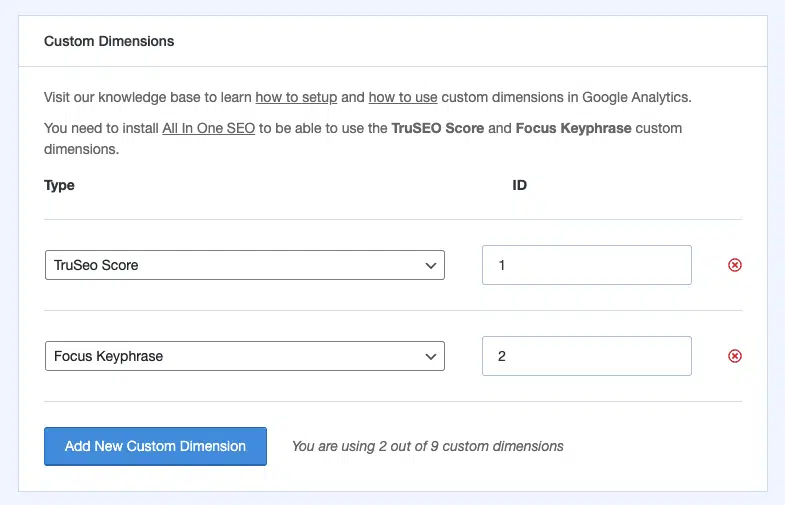 With MonsterInsights custom dimensions Addon it is very easy to fetch the most valuable data about AIOSEO's Focus Keywords and TruSEO score inside your WordPress dashboard.
By adding custom dimensions it is also easier to track the keywords and how much traffic they bring in.
What are custom dimensions?
By default Google Analytics tracks and shows the common data of the website visitors. But it also allows users to create custom dimensions and data to track other in-depth and useful data of your website visitors.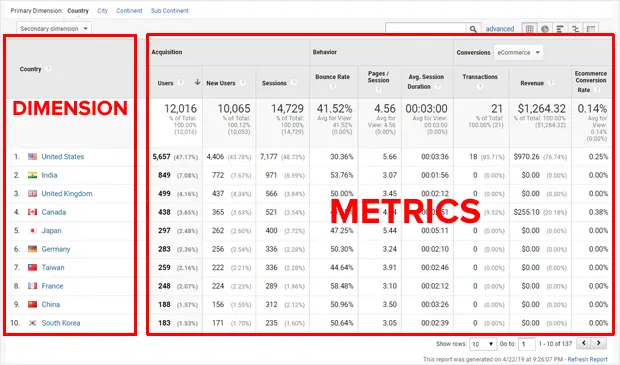 Google Analytics report shows dimensions and their metrics on each report. These dimensions and metrics are the set of data about some predefined values (gender, age, region, device, etc) not about the specific ones (like Authors, tags, category posts, Focus Keywords, SEO Score, etc).
To bring data for such values you need to set up custom dimensions in your Google Analytics account and MonsterInsights plugin.
Remember, You need to install a Custom Dimension Addon which is available at Pro and above the subscription plan of MonsterInsights.
After Installation, you can follow the process of setting up the custom dimensions from here.
Once custom dimensions are set up then the data about Focus keywords and TrueSEO Score begin coming into your Google Analytics dashboard. Which is further fetched inside your WordPress MonsterInsights dashboard.
MonsterInsights shows the Data in a digestive format which is easy to understand and better to execute business plans.
Why you should set up Custom Dimensions?
Custom dimensions are a great feature for site owners to find hidden data about their site visitors. With the help of such data, you can create fail-proof business growth strategies and focus on your most valuable customers.
You even have what kind of keywords people use to find your site, so you can create more valuable assets to serve them.
With custom dimensions of Focus Keywords and TruSEO score, it becomes easier to know about the post that needs SEO optimization which can improve their ranking.
Conclusion
So, I hope you have realized the importance of having detailed data about Focus Keywords and TruSEO Score by the All in One SEO plugin with the help MonsterInsights.
Start digging into the hidden gems (Focus keywords) and optimize your posts accordingly.
Sign up and Download MonsterInsights now.