As a website or application owner are you looking to save a little extra cash and still keep your sites or apps forms secure?
Well, hCaptcha is the way forward; it acts like a bot detector similar to the captchas that users are used to when they asked to identify what they see in different images. hCaptcha acts like a solution to an existing problem that makes machine intelligence better. It is the best alternate of reCAPTCHA as it offers enhanced performance when it comes to speed and solve rates.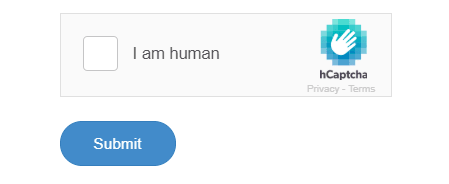 Why hCaptcha?
hCaptcha has taken a very different approach as it utilizes privacy-preserving machine learning methods to recognize typical bot behaviors accurately. Notably, this happens when storing and consuming minimal data, unlike reCaptcha, which consumes a vast amount of behavioral data to identify if web users are humans or bots.
Google reCAPTCHA provides all your data back to Google. It acts to track the IP address of all your site visitors and ends up obtaining huge data. However, hCaptcha is designed with the intention of offering a privacy-friendly bot detector.
hCaptcha users report improved performance when it comes to privacy focus than reCAPTCHA, which tracks web users and tries to formulate their identity as needless to achieve good security.
Enhanced WPForms Security with hCaptcha
hCaptcha helps to keep your website free from spam and it's available to all users in WPForms v1.6.4. It is a more secure way that ensures your forms are well protected. hCaptcha acts as an additional layer of protection that utilizes advanced AI technology.
It's an alternative to reCAPTCHA that emphasizes privacy.
hCaptcha offers users a smooth experience when submitting forms, which attracts many users to try out patiently, without complaints of clicking on images multiple times, which can be time-consuming.
Despite offering a seamless experience, as a business, you protect your forms from spam, bots, break-ins, and still maintain your information's privacy.
You can easily preview your CAPTCHA while still maintaining a professional look on your forms frontend and enjoying the no conflict mode and fail message features.
hCaptcha enhances the security method's clarity by ensuring the added options are extremely clear within the form builder. Hence, the form builder has a more detailed CAPTCHA button.
You will only see your right choice in the builder immediately after picking the CAPTCHA service. Hence, when your settings are activated, you can get into one of your forms and click the hCaptcha to view its setting.
We are proud to let you know of hCaptcha integration with WPFORMS with the hope of making the process of creating tailor-made smart contacts forms easier. hCaptcha has a new and improved email marketing integration that makes the user's work easier.
Speaking of having more options, hCaptcha has a brand-new email marketing integration. To meet users' demand of having more email marketing options. Hence, you can easily connect your forms to your email marketing service.
Why would you use hCaptcha?
The good thing about hCaptcha is that it uses trained machine learning algorithms to show users images from datasets from other companies that need images labeled for machine learning.
This service is fantastic; it helps you and other companies at the same time, and websites can make money from the whole exchange.
It is designed to solve the machine labor exhaustive problem in machine learning in a reliable, affordable, and timely manner.
hCaptcha is the way to go as it offers a strong solution for the visually impaired and other users experiencing difficulties when using it.
Most users get irritated by the frequency of CAPTCHAs hence hCaptcha resolved this by supporting Privacy Pass that reduces CAPTCHAs frequency. Also, countries, where Google is blocked, can easily enjoy security measures from hCaptcha. This makes hCaptcha to be the ReCAPTCHA alternative as it is also readily available.
Conclusion
If you aim to protect your website or applications efficiently from spammers, bots, and other malicious activities while preserving your user's data and still observing all the necessary regulations, consider hCaptcha.
Remember, hCaptcha doesn't sell personal data and operates under transparency regarding the users' information they gather and disclose its use. If you want to start enjoying more advanced and reliable security measures, please contact us today to get hCaptcha.