Pinterest affiliate marketing is one of the best ways to make money online. To help you succeed in affiliate marketing I have listed the Best affiliate programs for Pinterest which you can easily promote on Pinterest.
If it is possible to make money on Pinterest through affiliate marketing? This is one of the most asked questions from my readers and many other Pinterest users.
The answer is Yes!
And I'm making it too. So, I can guide you on the way.
Does Pinterest allow affiliate links?
Earlier, Pinterest has declared that using an affiliate link on Pinterest is okay as far as your link won't violate the TOS of Pinterest but now the Pinterest team has removed the page about that declaration.
However, some of my affiliate pins still bring me commissions, so I can say affiliate links are still allowed. But you must try yourself because as far as I believe you should not start throwing affiliate links from the beginning. Build some followers base and credibility on the platform.
Why should you think of trying affiliate marketing on Pinterest?
let me tell you making money from Pinterest is a kind of passive income, because once you pin a pin with an affiliate link then your pins will always be there to bring sales for you.
You can create some product pins and can use your affiliate link in those pins. (But remember pinning here and there randomly dont work, you must prepare a strategy for this)
A Quick Question:-
Do you have a blog or business? And do you want to drive massive traffic to your website?
Do you know Pinterest can drive tons of traffic to your site and that's even for free? 
But there are some techniques and strategies to start marketing on Pinterest. That's what I have figured out and have compiled my strategies and tricks in an eBook format, so you can have the right resource in your hand every time.
Recommended: How to create an affiliate marketing website? (with examples)
Now, the question is which affiliate program you should use to make money on Pinterest?
To answer this question I have created a list of affiliate programs that you can promote on Pinterest to make money by pinning.
The best part of this post is, you can promote these affiliate programs directly and make money on Pinterest without a blog.
Isn't it good?
PS. Many of these programs are based on survey sites, hence you will have a great chance to earn money in two ways. First to participate in these programs yourself to make some cash on the side, and second by promoting these affiliate programs on Pinterest.
It's time to transform your Pinterest profile into a money-making machine.
Let's get into it,
Best Affiliate Programs For Pinterest
I recommend you to sign up for each & every affiliate program listed here and start making money through affiliate marketing.
But Wait, let me introduce you to my top-earning Program:-
–FreshBooks  (you'll earn $5 for each referral)
Once you sign up and become an affiliate from the above link then you can start promoting this affiliate program and make money off Pinterest.
Top 10 Best Affiliate Programs For Pinterest
Here is a handy list of the top 10 Affiliate programs for Pinterest to promote and start making money.
3D Cart: Best For a building eCommerce business
DollarDig: Freebie site
UniqueRewards: Cashback site
UniqPaid: Coupon Site
FreshBooks: Accounting software
Puls: Technician solution providers
CuraDebt: Debt Relief Service
Grammarly: Grammar checking Software
ShareASale: Affiliate Marketplace
Tailwind: Pinterest Pin Scheduler
Let's get into the detail of every affiliate programs for Pinterest listed:
1. 3DCart
3D Cart is a platform that offers complete web and eCommerce solutions to its customers.
You can target such people who want to sell their products online and want a reliable eCommerce solution then 3D Cart is the best fit for him/them.
If you join the 3DCart affiliate program then you can earn up to 300% commission for any referrals you send to 3D Cart.
Join the 3DCart affiliate program here and start making money with Pinterest.
Just create some pins featuring eCommerce solutions and embed your affiliate link. Now spread your pins on Pinterest boards and group boards.
2. DollarDig
DollarDig.com is the newest cashback incentive site for online shopping.
It offers cashback rebates at over 3,000 stores, plus coupons and deals!
Who does not want to save money while spending and if you can promote DollarDig in the right way then you can make a lot of money by sending sign-ups to DollarDig?
Create pins that highlight the offers and benefits of joining DollarDig.
If your pin started getting engagement then you can expect to have a lot of commission coming through your way.
DollarDig is only accepting publishers based in the US at this time and offers $2.00 for a valid sign-up.
Join DollarDig here and start promoting on Pinterest.
3. Unique Rewards
Unique Rewards is an internet marketing company that pays its members for taking part in unique offers from their partners.
Members of this site can earn Real Cash doing what they like to do i.e. Sign up for free unique offers, visit great sites, read e-mails, shop online, and more… And then they will get Cash Rewards!
Unique Rewards is more beyond the survey site, you can take part in various offers like watching videos and reading emails to maximize your earning.
See the video for more details about how Unique Rewards can help you and make money.
Join Unique Rewards here.
Note: But remember you'll only be paid when a lead comes from the US, UK, or Canada.
4. UniqPaid
UniqPaid is a similar website to UniqueRewards, this site pays its members for signing up for Free offers, reading emails, visiting sites, and shopping online.
The member must complete at least one offer after registration.
Sign up for UniqPaid.com here
You can join their referral program to refer visitors to their sites and thus you will be making money on the side.
5. FreshBooks
FreshBooks is a cloud accounting solution designed exclusively for small business owners and bloggers who sell their courses and ebooks.
It can be the best fit for freelancers and service providers who give their time and need for tracking working hours.
Freshbooks is a kind of a blessing when it comes to accounting solutions. Apart from this, there are tons of other features that make this software a leading giant in the accounting and bookkeeping industry.
If you're also a freelancer and want to manage your client's data and in need of generating invoices frequently then FreshBooks can be your best business partner.
If you want to promote the Freshbooks affiliate program on Pinterest then You can join them here and start earning $5 per sign-up.
Anyone who signs up for the free trial of Freshbooks services you'll be paid $5 and if that referral becomes a paid member then you'll earn $55 for that referral.
6. Puls
Puls connects consumers with expert technicians for on-demand, in-home support for mainly electronic devices.
Puls's proprietary software, 24/7 customer service, and 1000s of strong professional network ensure an instant customer-technician match and most services can be available within the same day.
Its services include garage door repairing, TV mounting, smart home setup, etc.
There are thousands of people who are regularly searching for such kinds of technicians in their area and on the Internet.
So, here if you can bring Puls to their notice then they can't avoid going through your affiliate link.
Join the Puls affiliate program for Pinterest here and design some technician solution-related pins and spread them on Pinterest.
7. CuraDebt
CuraDebt is a US-based company that offers debt relief services since 2000.
This company offers Debt Relief consultation and Tax Debt relief consultation.
Since its consultation form takes only 1 minute to complete and is only a request for a free consultation hence getting sign-ups are easy and joining the CuraDebt affiliate program for Pinterest can be a good decision.
You can earn $25 Per Qualified Free Debt Relief Consultation Lead Plus a Bonus of $100 For Each Lead That Converts Into A Client.
Join CuraDebt: Debt Relief Affiliate Program here
8. Grammarly
Grammarly is an online grammar checking software.
This company has established itself as highly recognized on the internet.
Because everyone wants to keep their writing mistake-free and this is where Grammarly fulfills their needs.
For using this software there is no need to purchase this you can only sign up for a free account and install a chrome extension and start enjoying its high intelligence.
Promoting the Grammarly affiliate program for Pinterest then it can bring you $0.20 for every sign-up and $20 for a paid client.
Join Grammarly here and start earning affiliate commission.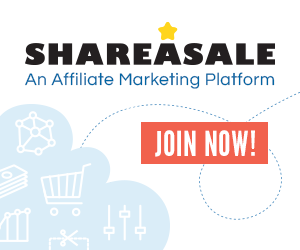 ShareAsale is a great marketplace to start affiliate marketing on Pinterest without a blog.
No matter what is your niche and interest, you can easily find trending products to promote from ShareAsale.
PS. Since I also promote Clickbank affiliate marketing programs but I have to include ShareASale marketplace instead of Clickbank here.
Just because, I have tried many times to promote some products from both of the networks and each time found success with ShareAsale affiliate links.
Pinterest did not allow to embed an affiliate link from Clickbank. (It is might be because of the nature of Clickbank Hoplinks)
10. Tailwind
If you are a Pinterest user then you might be using Tailwind (A must and Best Pinterest Scheduler).
Design a Pin, put your Tailwind affiliate link and start pinning it to your relevant boards.
Each time when a person signs up for the free trial from that pin, you will be rewarded with $0.50 and when they upgrade their plan you will be rewarded with a 15% affiliate commission.
Let me reveal it to you, I have earned my first affiliate commission from Tailwind by using the above method
Click To Tweet
Bonus Program:
If you don't know there is a keywords research tool "LongTailPro" which also offers an affiliate account. If you sign up for an account you can start making money by promoting that too.
But Wait! I have a great guide where I have revealed how you can make 4 times more sales of LongTail pro and make 4 times more sales.
Wrapping it up
So, I hope you have found some great affiliate programs to start making money with Pinterest.
Just pick the affiliate program from the above, create a pin, and start rolling it on Pinterest. As your pins start getting repins and engagement you will see your commissions coming on your way.
As of now you have to know how to create an affiliate marketing website and have top affiliate programs listed here, I urge you to learn the top 6 ways to double your affiliate income.
To secure repins and engagement you must design your pins attractive and appealing and also you should optimize the Pin description by using relevant keywords.
You can also use Tailwind Communities to get some initial shares that can boost your Pin engagement.
Hope this post helps you a lot, tell me which affiliate program you like the most from the list, and is there any other program you want me to include here?
"A tiny request, Please share this list of affiliate programs with your friends as it may help them"
Please Pin this on Pinterest-